Features comparison
Tacview Starter
Are you looking for an easy to use and efficient tool to get a quick overview of your flights? Look no further! Tacview Starter is for you: You can use it forever without any ad of popup. And if one day you feel the need for more tools, you can upgrade it at any time to Tacview Standard or Tacview Advanced.
Features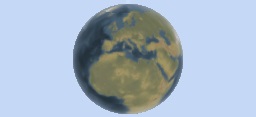 True Spherical Earth
Like Microsoft Flight Simulator, Tacview is working with a true spherical terrain like the Earth. This means that you can review a flight taking place anywhere in the world and follow a transcontinental flight at a glance! Many data sources – up to about 30 meters resolution – are natively supported. And you can import high-definition terrain in just a few clicks by following the provided instructions.
Advanced Time Control
Reviewing flights in Tacview is way more instinctive and easier than using a DVD player! You can playback the flight at any speed and control the time from the tip of your fingers. Rewind and jump to any event smoothly and instantaneously in just one click or gesture! There is no limit of flight duration and you can comfortably review days of flights in a few minutes if you have to.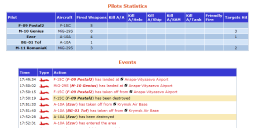 XML & CSV Flight Logs
You are looking for a way to follow the progress of your squadron? Then you should try to export a flight log in .xml and .csv format. The exported file will contains all the events written in an easy to read format so you can gather all the data you need to create rosters and flights reports for your website.